Search Engine Optimization (SEO)
(SEO) is the process of making web pages/sites search engine friendly resulting in improved search engine visibility and incremental traffic.
Your web site will undergo several optimization procedures to significantly increase your ranking for your most important search terms in all of the major engines.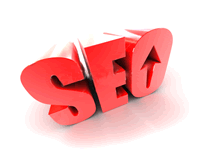 Ranking Report - an initial ranking report to find out where your site ranks today on top search engines.
Keyword phrases research -- is your target market really searching for the words that you think that they are?
Search Engine Friendly Web Design Analysis
Certain web design practices could actually harm the high search engine ranking potential of your web site. If any of these issues exist in your web site, we will inform you, make recommendations and make possible changes at your discretion.
Crawler Accessibility Conformity
We make sure that your web site conforms with search engine friendly guidelines to ensure that optimized pages are crawled, spidered and indexed.
Professionally Optimized Titles & Descriptions
Meta Tag Optimization of page titles, meta tags, alt text, comment tags - up to 5 pages. Search engine submission of one URL
Search Engine Ready HTML Coding
The HTML of your web pages must be properly coded to ensure high search engine positioning potential.
GOOGLE YAHOO MSN SiteMaps generation.
Page Speed - we optimize the performance of your website for higher visitor engagement, retention, and conversions.
Mobile-Friendly Website - we want to ensure that your site appears in the search results.
Reporting
Monthly Search Engine Ranking Monitoring and Reporting. Your search engine positions will be monitored and reported to you on a monthly basis.
Visibility Report - report shows how many web pages from a web site are published by the leading search engines along with how many links from other sites are pointing at the home page of your site.
Engine Report - report shows the current rank, previous rank and change in a keyword's position categorized by search engine.
Keyword Report - report displays the current rank, previous rank and change in a keyword's position categorized by keyword for each selected search engine.
more ....